Spot Light – Terrace Search and Rescue
The Team here at NightRider™ would like to give a big shout-out to the Terrace Search and Rescue Team.
NightRider™ LEDS is proud to donate LED Lightbars and LED Flashlights to help Terrace Search and Rescue in all their nighttime rescues and training.
Terrace SAR – Group photo during ice rescue training
Terrace Search and Rescue (S.A.R) is a non-profit team of highly skilled volunteers based in Terrace, BC. When the need arises, they join missions all over Northwestern British Columbia.
No matter what time or day of the year, the members of Terrace Search and Rescue are ready to jump into action at a moment's notice. The team consists of experienced and highly skilled members who assist the RCMP, the BC Ambulance Services, the BC Coroner's Service, and the Provincial Emergency Program (PEP).
Their services include but are not limited to:
Missing persons search and rescue

Water rescue and recovery

Disaster scene assistance (landslides, floods, fires)

Mutual aid to other S.A.R. teams and communities.
We wanted to tell you about one of their rescue missions:
On September 11, 2017 Rolf Heym, a 94 year-old retired navy captain, woke in the middle of the night to what sounded like a freight train, but really were the raging flood waters of the swollen Kitimat River.  It had been raining heavily for the past 36 hours. He and his wife, also 94, were camping in their motorhome in the Big Spruce area beside the Kitimat River in the district of Kitimat, BC, along with 12 other campers.
Rapidly rising flood waters on the Kitimat River swamped campers in the night
"I didn't really expect that this river would rise…
Not that high in that short of time." Rolf Heym 1
Kitimat RCMP received the call for help at about 2:30am. Ten RCMP officers along with members of the local fire department and teams from the Terrace and Kitimat Search and Rescue swiftly arrived on the scene. The rescue had to happen fast because water levels were so high that several vehicles were at risk of being washed away. What followed was a successfully co-ordinated rescue mission of 14 people and one stranded dog. 1
Terrace & Kitimat S.A.R. Zodiac Rescue of Campers
"Search and rescue came with a zodiac and pulled her out…
she did not even get wet feet…" Rolf Heym about his wife. 2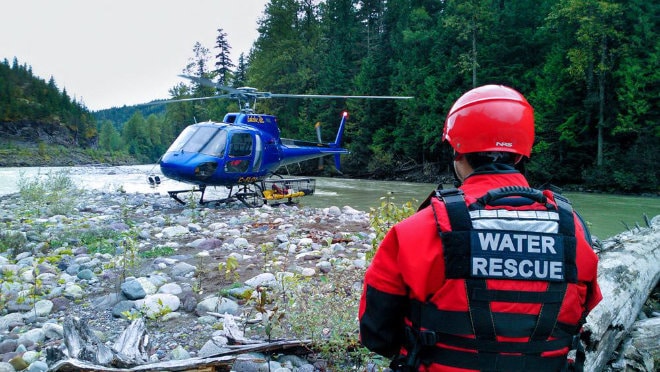 Twelve people were rescued by zodiac and two people airlifted by helicopter from the roof of their vehicle.
All lives were saved in what could have been a tragic story.
This is just one story out of hundreds of incidents that the Terrace Search and Rescue team has performed over the years. 
---
"Working around fast moving water in low light conditions increases the risk to SAR swift water Technicians.
The 20-inch light bar added to our Water Rescue Truck helps light the scene when working in and around the water at night.
This helps keep our members safe and ensures everyone makes it home safe." Dwayne Sheppard, president Terrace Search and Rescue.
---
The Terrace S.A.R. volunteers recently held ATV Rhino training in deep powder conditions and shared with us some cool pictures of their night training.
Winter Rhino Training at Night with NightRider Light Bars
"These lights will help us ensure we get to calls safely and be vital in the field at night." Teana Imbeau Terrace SAR Volunteer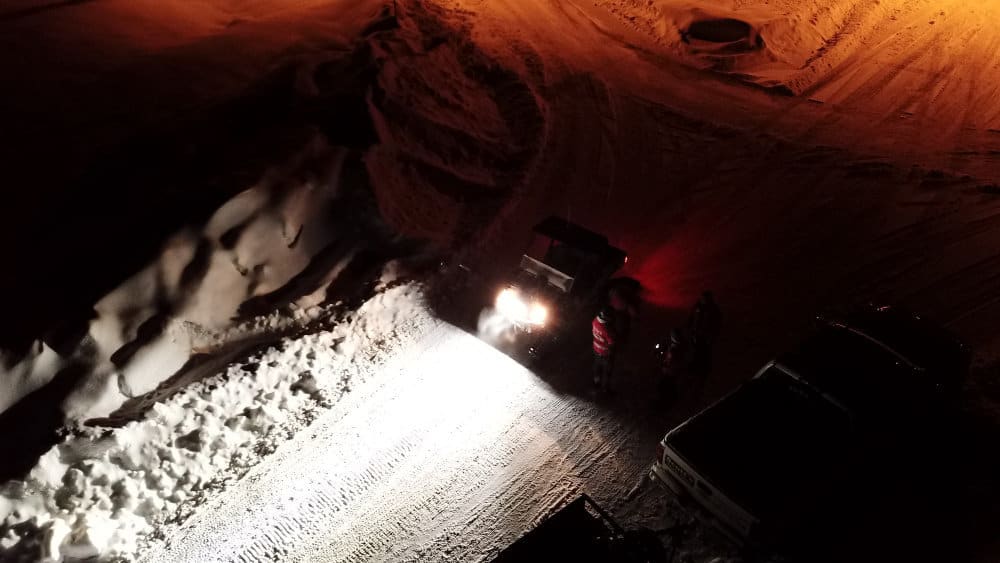 Terrace Rhino with NightRider 12 inch light bar from air front
Aerial View of Terrace S.A.R. Rhino Training at Night with NightRider™ Lightbars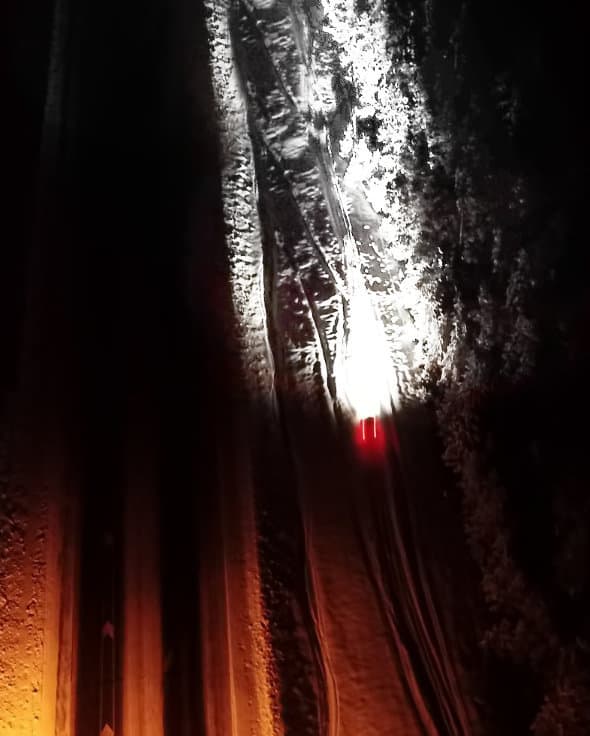 Terrace Rhino with NightRider 12 inch light bar from air
And a big thank you to Terrace Search and Rescue…
and all the Search and Rescue Teams throughout Canada.
Currently, the Terrace S.A.R. is gathering donations to help build a future hall dedicated for their use in storing equipment, managing logistics, training and other centralized volunteer services.
Terrace Search and Rescue Support Us Page
Terrace SAR Future New Home
We urge you to help support your local Search and Rescue team. 
We wish none of us to ever need them, but when we do, their service is priceless.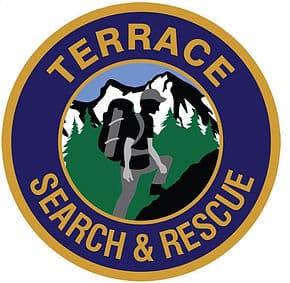 Cited Sources:
1 http://www.cbc.ca/news/canada/british-columbia/14-rescued-from-overnight-flooding-of-kitimat-river-1.4284682
2 http://www.iheartradio.ca/ez-rock/ez-rock-terrace/news/several-people-rescued-from-flooding-kitimat-river-1.3279282