10 Reasons You Want to Use NightRider™ Linear High Bay Troffer Lights
"NightRider™ linear high bay LED troffer lights
Exceed all expectations for professional lighting."
Why choose NightRider™ Linear High Bay Troffer Lights?
1. Specially Engineered for High Bay Large Area Indoor Applications
NightRider™ linear high bay LED troffer lights are a perfect fit for high bay applications like warehouses, work shops, arenas, large open structured ceilings and many other indoor applications where maximum illumination is needed.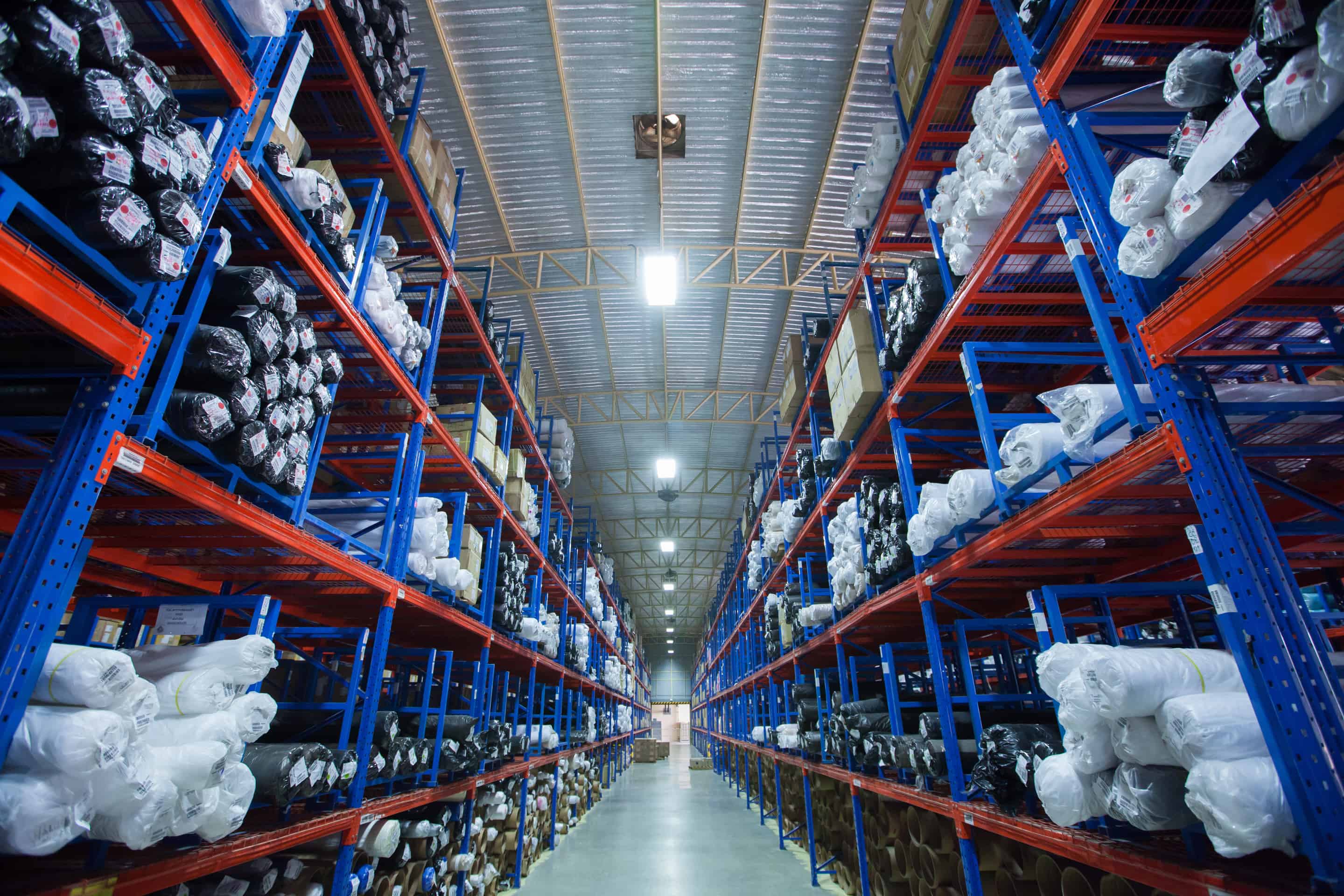 NightRider™ LED High Bay Linear Troffer Lights for shadow free warehouse
2. Incredible Energy Savings over Lifespan (L70)
You will love the huge savings reflected in your electrical bill over the 50,000hrs L70 rated life time. 
Definition: L70 = Industry standard rating in hours to reach 70% output rating from original output.
Compared to a traditional fluorescent T5 High Bay Troffer consuming 354W after 1 year of use a NightRider™ LED troffer of only 170W will equal its output, and quickly exceed its output in continuing years.  Due to the long life span of the high quality LED chips, after 10 years of use, you will appreciate 3-4+ fold savings over fluorescent solutions due to shortened fluorescent tube life, and required fluorescent ballast replacements.
3. Easy Install / Flexible Power Inputs
You will appreciate the ease of mounting NightRider™ high bay troffer lights with the included slip-lock cable mounts that easily adjust up/down heights.  The high quality drivers allow for 100-277AC input @ 50/60hz.
4. Instant On, Quiet & Flicker-Free Lighting
Unlike most HID and fluorescent solutions for high bays, NightRider™ LED Troffers allow for fast instant on lighting.  No buzzing! No Warm Up! No Flickering!  NightRider™ LED Troffers are also not affected by the amount of On/Off switching that takes place, unlike HID and fluorescent where each On/Off cycle decreases life span.
Low Wattage High Density Loading Bay Application
5. No Ballasts = Less Maintenance and Less Fire Risk
Ballasts required for HID and fluorescent lighting pose an increased maintenance cycle.  While it may appear to be cheaper to allow a ballast to keep running past its life time ~ 3-4 years, older ballasts put stress on new lights shortening their lifespan.  With NightRider™ LED Troffers, the entire unit is built to be completely maintenance free.  Older ballasts also increase the risk for electrical fire.  As a ballast ages, it becomes less and less efficient producing more and more heat.  If ballasts are not replaced in according to its rated maintenance life, it has the potential to short and cause electrical fires.
6. No Mercury, No Deadly Chemicals.
NightRider™ LED troffers contain no mercury or deadly chemicals found in most HID and fluorescent tubes.
7. No UV or Harmful Radiation.
NightRider™ LED troffers do not produce harmful UV or IR radiation that can cause eye strain, headaches and fatigue.  Only pure beautiful full spectrum daylight that has been proven to increase productivity, mood, and awareness of surroundings.
8. Very Durable Design
Especially in industrial situations where vibrations would normally radically reduce the life expectancy of HID and fluorescent tubes, NightRider™ LED troffers are built very rugged and not affected by most industrial environments.  Durable aluminum housing with near indestructible PVC lens protect the solid state LEDs and driver housed inside.  Perfect for many applications where broken glass is very undesirable like gymnasiums, arenas, public spaces, work spaces and more.
9. Environmentally Friendly / Look For Rebates
Due to low energy consumption and reduced impact from traditional lighting solutions with deadly chemicals, you may be eligible for rebates offered by your electrical utility service provider and/or Federal/Provincial/Regional power savings rebates.
10. cUL and DLC Certified
This can easily be placed at the top of list, since it will be the first thing a qualified electrician will look for before installing.  NightRider™ LED Troffers have all be certified for cUL/DLC communicating electricians that these luminaries meet or exceed industry standards and comply with insurance requirements against liability.